Mindanao

is the second largest and easternmost island in the Philippines. It is also the name of one of the three island groups in the country, which consists of the island of Mindanao and smaller surrounding islands.
T
he island of Mindanao is called The Land of Promise. Mindanao is the only area of the Philippines with a significant Muslim presence.
Mindanao has been the site of a separatist movement by the Moro Islamic Liberation Front (MILF), caused by religious differences and widespread poverty. Fighting between MILF and Philippine forces has displaced over 100,000 people, and the conflict has brought in Islamic extremism.



Culture


Cebuano is spoken by the majority of people in Mindanao. Cebuano is generally the native language in most regions, except for the Muslim areas on the west coast and among the hill tribes.

The Spanish-based creole, Chavacano is the official language of Zamboanga City and the lingua franca in other parts of Zamboanga Peninsula and Basilan Province. The dialect Zamboangueño Chavacano is one of the six dialects of Chavacano (whose native speakers are known as the Zamboangueño Latino) Zamboangueño Chavacano is also spoken as a minority language in some other points of Mindanao such as Davao and Cotabato. Zamboangueño Chavacano is also recognized as minority language in Sabah, Malaysia as well.

There are still a number of Spanish speakers, most of them elderly members of mestizo families.

Christians form the majority, with 63% of the population; Muslims are 32% of the population (mostly on the southern part of the island); 5% are affiliated with other religions. The native Maguindanaon and other native Muslim or non-Muslim groups of Mindanao have a culture that is different from the main cultures of the Southern Philippines.

Mindanao is composed of 26 provinces.
Zamboanga Peninsula (Region IX)
Zamboanga Peninsula / Western Mindanao is a peninsula and an administrative region in the Philippines. The regional center is Zamboanga City.
Zamboanga del Norte
Zamboanga del Sur
Zamboanga Sibugay
City of Isabela part of Basilan but out of its jurisdiction.
Zamboanga del Norte,

simply known as ZANORTE. Its capital is Dipolog City and the province borders Zamboanga del Sur and Zamboanga Sibugay to the south and Misamis Occidental to the east. The Sulu Sea lies to the northwest of Zamboanga del Norte. Zamboanga del Norte is the Largest province of Zamboanga Peninsula in terms of land area.
The main language spoken is Subanon. Zamboangueño/Chavacano, Cebuano, English and Tagalog are also spoken, indicative of a high level of literacy.

Cities:
Dapitan City
Dipolog City
Dapitan

is a 4th class city in the province of Zamboanga del Norte, Philippines. It is historically significant as being the place where the national hero, Jose Rizal was exiled by the Spaniards and is known as the "Shrine City in the Philippines."
Gloria's Fantasy Land, Dipolog City.
How to get there:
They have 6 FANTASYLAND BUSES and 2 vans you can use. They can also discuss routes for you to get there. Click Here to view their website and to contact them.
Taguilon is home to the Dakak Park and Beach Resort. It is a producer of coconut and agar (based on sea weed) as well as a fishing port.
Dakak Park and Beach Resort
is located in Brgy. Taguilon, Dapitan City, 30 minutes away from Talisay.
FOR BOOKINGS:
Dakak Park Beach Resort
Taguilon, Dapitan City, Zamboanga del Norte
(0919) 7959416 / (0915) 3185238 / (065) 2136813
For Manila Office-
Landline: (02) 7211461/7247375, Mobile: (0905) 2712556
The pier in Taguilon is a secondary/alternate port to the main passenger/cargo port in Dapitan City.
Dipolog City, is a 1st class city and the capital of the province of Zamboanga del Norte on the southern Philippine island of Mindanao.


Dipolog is known for its wild orchids and its sardine industry which stems from the rich fishing area off its shores. It is known as the "Gateway to Western Mindanao" through the Western Nautical Highway and has also been called the "Bottled Sardines Capital of the Philippines."
Dipolog can be reached by plane via Dipolog Airport or by ferry at the nearby Pulauan Port in Dapitan City.
Linabo Peak
-
The 3003 Steps to Linabo Peak offers a panoramic view of the twin cities of Dipolog and Dapitan. It is also the venue for the annual "Katkat Sakripisyo" of Catholic devotees who perform their penitential rites during the Lenten Season.
The entrance to the 3003 steps Linabo Peak
Cogon Park
-
is a 344 hectares reforestation area situated in Barangay Cogon established in 1958.
Mature trees are growing wild in the area,
well landscaped ground at the entrance, parking area, aviary, and different cages for animals.
It is also one of the favorite camping sites of different mountaineering groups.
The most prominent feature of the park is the Sungkilaw Falls.
Cogon Eco-Tourism Park
Sungkilaw Falls
Zamboanga del Sur,

Pagadian City is the capital which is also the Center of Region IX.
Languages: the most commonly spoken language is Standard Subanon, spoken by 72.47% of the population. Also spoken are: Zamboangueño Chavacano, Tagalog, , Ilonggo, Maguindanao, Iranun, Cebuano, Boholano, and Ilocano.
Tourist Spots:
Tambunan Beach and Marine Sanctuary is supported by DAI and its local partners captured 2nd honors as the most outstanding MPAs in the Philippines at the 2009 "Para el Mar" awards event, held June 28-30 at the Conference of Coastal Municipalities in Cebu City. The 103-hectare Tambunan Marine Sanctuary won 2nd place next to Pilar Municipal Marine Park in Pilar town, located in the Camotes group of islands in Cebu, from a group of 12 finalists, which were in turn selected from a list of 70 nominees.
Location
Tambunan Beach is
located 3 km east of Poblacion in
Tabina, Zamboanga Del Sur.
Tambunan Marine Sanctuary
Talisay Beach
and Barangay Malim Marine Sanctuary
Pod-ok Mangrove Boardwalk, is one of the tourist attractions in Zamboanga del Sur, a natural habitat in the municipality of Tabina, which cradles century-old mangroves lining the coastal area. In the 70s, an earthquake and tsunami devastated this municipality, but what protected and saved the townsfolk from total damage were the mangroves deeply rooted in the soil.
Pod-ok Mangrove Boardwalk
Photo Credit: Jojie Alcantara
Isabela, Basilan, t
he city is located on the northern shore of Basilan. Across the Basilan Strait to the north is Zamboanga City. Zamboanga City is very accessible via ferry boat (lantsa - 1 hour travel time) or fast craft (sea jets - 30 minutes travel time) and even pumpboat.
Kumalarang River
Tabiawan and Busay Waterfalls
Balagtasan Waterfalls
Sumagdang Beach
Malamawi Island
Alano White Beach Resort
Sunrise/Lanote Resort Row
Bulingan Falls
Matagan beach paradise
Calugusan Beach
Palm Beach
Sleep
A number of Hotels, Resorts and hostels likewise dot the City of Isabela.
The Farmland Resort (Lanote), Anson's Hotel (Sumagdang), Hotel Royal Issra (Marketsite), Casa Rosario (Port Area), Basilan Hostel (Eastside), Buwalan Beach Resort (Sumagdang), ISAWAD Pool Resort (Cabunbata), Basilan Hotel (Isabela Proper), and Grino House (Menzi).
Cathedral of Santa Isabel de Portugal - the seat of the Diocese of Basilan and Prelature of Isabela, built in 1960s mod-art style with a distinctively Classical Roman mosaic for an altar wall.
Cathedral of Santa Isabel de Portugal
Kaumpurnah Mosque - historic seat of Islamic faith and teaching in Basilan, can be seen as you enter the Isabela Channel.
Kaumpurnah Mosque
Photo Credit: lawstude.net
Alano White Beach Resort - located on the northern part of scenic Malamawi Island, features white sand beaches, day cottages and basic amenities for a day of fun with family and friends.
Alano White Beach Resort
The Farmland Resort - a cool family retreat located at the nearby hills of Lanote Barangay.
The Farmland Resort
ISAWAD Resort - a refreshing inland pool and water park located in Cabunbata Barangay.
Isawad Resort
Northern Mindanao (Region X)



Northern Mindanao is an all occupying the north-central part of Mindanao island, and the island-province of Camiguin. The regional center is Cagayan de Oro City. The provinces and cities are:

Bukidnon
Camiguin
Lanao del Norte
Misamis Occidental with Cagayan de Oro City
Misamis Oriental
Bukidnon

is a landlocked province of the Philippines located in the Northern Mindanao region. Its capital is Malaybalay City. It is the major producer of rice and corn in the region. Plantations in the province also produce pineapples, bananas and sugarcane.

There are no seaports in the province, although there is an airport in Malaybalay City. The airport is currently closed. To get to Bukidnon, one must travel by land from Cagayan de Oro City in Misamis Oriental Province.
The lingua franca of the region is Binukid, followed by Cebuano.Hiligaynon/Ilonggo. Ilocano, Tagalog, Maranao, Waray, Ivatan, Tausug and Pampango are also spoken but at low percentage.
Tourism and Attractions
Dahilayan Adventure Park in Manolo Fortich - Asia's longest Dual Cable Zipline (an hour's drive away from nearby Cagayan de Oro City).
Mt.Kitanglad Range National Park - Situated in North Central Bukidnon, it has an area of 31, 295 hectares composed of more than a dozen mountain peaks, including Mt.Dulang-Dulang.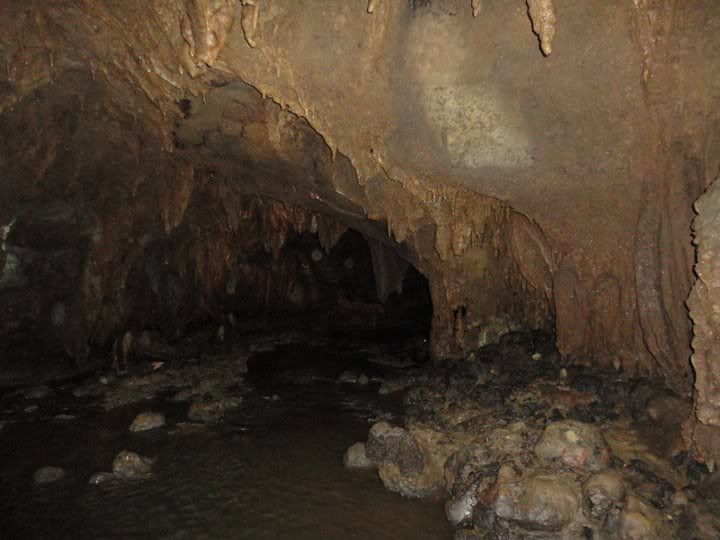 Sumalsag Cave - is a 2.5 km stretch of caverns with underground stream located in

Kilabong, Villa Vista,Sumilao Bukidnon

. From the jump off point it takes around 20 minutes trek uphill passing through a pineapple plantation then to the mouth of the cave, some 300 meters up from the ground.
Del Monte International Competition Golf Course - is situated in Cawayan, Manolo Fortich.How to get there: A 70-minute plane ride from Manila to Cagayan de Oro . The course is about 35 kilometers northwest of Cagayan de Oro. From the city, it can be reached by private vehicle (45 minutes) through Sayre National Highway (Cagayan de Oro Bukidnon National Road)
This magnificent waterfall is the Alalum Falls located along the Sayre Highway in town of Sumilao in the province of Bukidnon. It is 148-ft high and is surrounded by lush green forest.
For fishing or boating, you may visit Lake Apo - it is situated in Barangay Guinoyoran, about 11 kilometers from Valencia City. Lake Apo can be reach by any private vehicle or habal-habal (motorcycle) ride either from Valencia City or from Dologon, Maramag, Bukidnon. The roads going to the lake are rough and unpaved. There are floating huts in Lake Apo which can be rented for P100.00/day. The huts are secured with a rope and can be made to float to the middle of the lake or even to its farthest opposite side.
Lake Pinamaloy in Don Carlos which can also be seen from the highway. It is a guitar-shaped freshwater lake that's often used as picnic and fishing area.
Camiguin,

is an island province located in the Bohol Sea, about 10 km off the northern coast of Misamis Oriental in Mindanao. It is the second-smallest province both in population and land area after Batanes. The capital of the province isMambajao, and it is a part of the Northern Mindanao Region of the Philippines.
Dialects -
Cebuano and Hiligaynon are the widely spoken dialects.
How to Get There -
There are three ports in Camiguin. Benoni Port, the largest, is situated in Benoni, Mahinog. The other ports are located in Balbagon (Mambajao) and Guinsiliban. All ports can service inter-island vessels coming from Cebu City, Cagayan de Oro City and Balingoan (Misamis Oriental). Balingoan is the regular jump-off point for people, goods, and commodities to Camiguin.
The island can be reached either by ferryboat or small aircraft. The fastest way to get to Camiguin from Manila is to take any of the commercial flights to Cagayan de Oro City. One can take a taxi from airport to the bus terminal at the city proper which will ferry him to Balingoan Port in Misamis Oriental. The bus ride takes about more or less two hours by land and the ferry boat ride from Balingoan Port to Benoni Port in Mahinog takes about one hour.
To get to Camiguin from Manila via Cebu, take any of the commercial flights to Cebu City. From there, take a taxi to the seaport where an overnight ferry travels from Cebu City to Balbagon (Mambajao) and vice versa on a weekly basis. The ferry leaves on Fridays in Cebu pier and departs Camiguin on Saturdays. A fast ferry used to travel daily from Cagayan de Oro City to Benoni.
Travel time by land to Balingoan from Cagayan de Oro City is three to four hours. The fast ferry to the island is almost two hours. Passenger boats leave regularly at a rate of one trip per hour in and out of Balingoan Port, to and from Camiguin Island.
Tourism and Attractions
Tuasan Falls, Camiguin Island
Sto Nino Springs, Camiguin Island
Sunken Cemetery, Catarman Camiguin. -
Lying 20 feet underwater in Barrio Bonbon, Catarman lies the sunken cemetery, the remains of a volcanic eruption. Coral encrusted tombstones can still be explored by snorkellers and scuba divers. A huge cross was installed in 1982 to mark the community cemetery which sunk during the 1871 volcanic eruption. For those who want to take a closer look, there are bancas that can be rented to take you to the site of the cross.
Lanao del Norte,

it's capital is Tubod. Lanao del Norte is subdivided into 22 municipalities. Iligan City, though traditionally grouped with the province, administers itself independently as a highly urbanized city.
Misamis Occidental,
is located in the Northern Mindanao region. Its capital is Oroquieta City.


Laguindingan International Airport, the first International airport in Northern Mindanao region.
Tourism and Attractions
Misamis Occidental Aquamarine Park - is locates at Sinacaban, Misamis Occidental. PhilippinesPark general entrance = PhP 10 / person
Dolphin Island entrance = PhP 130 / person
SCUBA diving = PhP 1,000 / dive
Snorkeling = PhP 50 / hour
Kayaking = PhP 100 / hour
Fish for Fish Feeding = PhP 100 / kilo
Room rates
Suite: PhP 2,000 / night (2 persons w/ breakfast & free entrance to Dolphin Island; extra bed at PhP 300)
Family Room: PhP 2,000 / night (6 persons; extra bed at PhP 200)
Dormitory: PhP 250 / person / night (one dorm cottage can house 14 persons)
This is the restaurant located at the center of Dolphin Island.
Misamis Occidental Aquamarine Park
-
offers guests a mini zoo, a hatchery, a hotel and a restaurant in an excellent location - above water. The park cultures lobsters, groupers, fresh prawns, bangus and shrimps.
How to get there: From Ozamis City Port where the ferry boat docked, it's another 25-minute drive to Misamis Occidental Aquamarine Park.
Cotta Fort and Cotta Shrine - An old Spanish Port build in 1707 to protect this region from marauding pirates, it is only a few meters from the wharf. The Kota has miraculous growing image of the Virgin Mary and has been the object of pilgrims in this part of Mindanao.
Fort Santiago (Fuerte de la Concepcion y Del Truinfo) in Ozamiz City.
Cotta Shrine
Immaculate Conception Cathedral Pipe Organ, Ozamiz City - A modern edifice which has the second largest pipe organ in the Philippines.Misamis Oriental.
Immaculate Conception Pipe organ
Mt. Malindang Golf and country Club - this is a pre-war army facility converted into a golf course located in Bagakay at the foot of Mount Malindang.
It is only a five minute ride from Ozamiz proper.
Mt. Malindang Golf and country Club
Naomi's Botanical Garden – A garden wherein you can find the different species of flora and fauna. It is also an ideal venue for meetings & conference with facilities. The nursery of Naomi's Botanical Garden has grown to become one of the biggest supplier of plants used for landscaping in Mindanao, it has the biggest collection of bromeliads in the area. Aside from the greenery boosted by a collection of local and imported plants, the 8 hectare property has 2 tennis courts, a playground, a small chapel, a bakery and a ceramic shop.
Oklahoma Beach Resort – is located in a sitio called Cabcab in Brgy.
Punta Miray, Baliangao.
It has a finest white sand and pristine clear waters, surely a breath taker with available cottages to accommodate tourists and local visitors.
Oklahoma Beach Resort
Sunrise Beach – Fine white sand and crystal waters ideal for picnics. Cottages available for rent to tourist and picnickers. It is located in Baliangao.
Davao Region (Region XI)



Davao Region / Southern Mindanao is one of the regions of the Philippines, located on the southeastern portion of Mindanao. The regional center is Davao City. Its provinces are:

Compostela Valley
Davao del Norte
Davao del Sur with Davao City
Davao Oriental
Compostela Valley,

located in the Davao Region in Mindanao. Its capital is Nabunturan. Many people speak Spanish-based creole called kinatsila, a term derived from the Kingdom of Castile in Spain. Tourists who have been there even called the province as the "Lost Spain" because a substantial minority look Spanish as they are Mestizos.

Tourist Attractions

Maragusan: Aguacan Inland Resort, Tagbibinta Falls, Mt. Candalaga Peak, Haven's Peak,
Kanlawig Hot Spring Sky Garden Restaurant and Fitness Gym

New Bataan: Manurigao Falls, White Peak, Andap Inland Resort

Maco : Mainit Sulfuric Hotspring, Lake Leonard, New Leyte

Nabunturan,San Vicente Caves, Toyuzu Inland Resort

Pantukan: Welborn's Beach, Magnaga Waters, Sea World Oasis

Mabini: Manaklay Beach Park and Resort, Pindasan, Mabini
Mabini: Beach View Resort, Pindasan, Mabini

Mabini: Bern Berioso Beach Resort II, Pindasan , Mabini

Monkayo: Kumbilan Cave,Octagon Park, Mt.Diwata Mining,Monkayo Arena

Monkayo: Mt. Diwata's Peak,Agusan River,Baylo Falls
Davao del Norte,

it's capital isTagum City. Davao del Norte is a primarily agricultural, but also engages in mining, forestry, and commercial fishing. Davao del Norte is a major producer of gold, and its mining resources include silica, silver, copper and elemental sulfur. Small-scale gold mining activities thrive in several areas. There are also numerous active quarries of commercial quantities of gravel, sand, and pebbles for construction.

Tourism is also a major part of the economy of Davao del Norte. There are a lot of beaches on Samal Island, the most famous of which is Pearl Farm Beach Resort.

The Province of Davao del Norte is also known as "THE BANANA CAPITAL OF THE PHILIPPINES."
Pearl Farm Beach Resort. The Pearl Farm is located on Samal Island just a short boat ride from Davao City. The 11-hectare resort was once a real pearl farm that cultivated oysters imported from the Sulu Sea, and produces some of the best pearls in the country. Now the white sand beach resort is a top tourist attraction in Davao del Norte with cottages inspired by Isamal native design.
Davao del Sur,

it's capital is Digos City. Davaodel Sur enjoys a mild, pleasant climate all year round. Because of its topographical characteristics and geographical location, it is rarely visited by typhoons.

Davao Oriental, it's

capital is Mati.

The native dialects spoken in this province are Kamayo and Mandaya.
Tourist Attractions
Tagtalisay Beach, Masao Beach Resort, Botona Beach Resort, Dahican Beach, People's Park, Capitol Hills, Buso Hot Spring, Pujada Bay, Pujada Island, Sleeping Dinosaur, Dao Beach Club, Waniban Island, Gregorio Masao Beach Resort, Philippine Eagle Sanctuary. deo Beach.
SOCSARGEN Region (Region XII)





Socsargen

is a region of the Philippines, located in central Mindanao. The regional center is Koronadal City. The name is an acronym that stands for the region's four provinces and one of its cities:

South Cotabato
Cotabato
Sultan Kudarat
Sarangani
General Santos City
Cotabato City, is the regional center of the Autonomous Region in Muslim Mindanao but the city is actually part of the SOCCSKSARGEN region and does not belong to the ARMM.



General Santos City

, dubbed as the "Tuna Capital of the Philippines" because of the bountiful existence of Yellow fin Tuna in Sarangani Bay,and as the Highly-Urbanized City it serves as the center of the Metropolitan and Regional Center of trade and industry of SOCCSKARGEN.

Tourist Attractions
Mt. Apo in Kidapawan City

- Several trails lead to the summit, coming from Kidapawan, North Cotabato. An average hike requires 2–4 days. Various sights include Lake Venado, one of the highest lakes in the Philippines, and the old crater of Mt. Apo near its summit. In the classification system used by local popular mountaineering website PinoyMountaineer.com, the difficulty of the hike is 7 out of 9. The mountain may be climbed year-round.

Lake Sebu in Lake Sebu - is a natural lake located in the municipality of Lake Sebu, South Cotabato and within the Alah Valley region. The Philippine government has recognized it as one of the country's most important watersheds. Lake Sebu is one of the many bodies of water supplying important irrigation to the provinces of Sultan Kudarat and South Cotabato.it is one of the prime eco-tourism destinations in the Region. famous for its 2 km Zipline, Longest in the Philippines.



Baras Bird Sanctuary in Tacurong City

- the most visited site in Tacurong, the Baras Bird Sanctuary is truly a humbling experience. In an almost two hectares of land lying by a river bank here, the crack of dawn offers a melodious harmony of birds; thousands dot the skies also during sunsets, a pleasure for bird watchers.



Gumasa Beach in Glan

- dubbed as the "Small Boracay in Mindanao" Barangay Gumasa has a six kilometer-long crescent beach on Sarangani's eastern shore and only about an hour's drive from General Santos City.Gumasa Beach, the Small Boracay of Mindanao or Boracay of the South, whatever name herein is the beauty of the beach. The white sand and fine crystal land makes your feet comportable to walk around the beach.



Fishport Complex in General Santos City

- The tuna fishing industry had never been this promising and lucrative since its birth on this side of the earth-General Santos City. Lying at the head of the Sarangani Bay, the city has been dubbed the "Boom Town City of the South," and considered as one of the fastest-growing cities in the Philippines.Had it not been for its strategic geographical location and existence of other amenities needed by the fishing industry, General Santos City could not have become South Cotabato's heart of commerce and trade. Boosted with the signs of prosperity sprouting everywhere," business has never been better,". With the advent of the operation of General Santos City Fish Port Complex, post-harvest technology equipment needed to prolong the shelf-life of tuna and other species of fish, are made available, thus playing a vital role for trading and other post harvest activities.
Caraga Region (Region XIII)



Caraga is an administrative region of the Philippines, on the northeastern portion of the island of Mindanao. The regional center is Butuan City. It's provinces are:

Agusan del Norte
Agusan del Sur
Surigao del Norte
Surigao del Sur
Island Province of Dinagat
Tourist Attractions
Surfing
Siargao is reputed as the surfing capital of the Philippines, and hosts an annual international surfing event. Its waves combine the best features of top-rated waves of Hawaii's fabled "pipeline" and the top-billed waves of Indonesia. The huge and powerful "pacific rollers" have been ranked among the top five breaks in the world, including the "Cloud Nine" which is considered one of the world's top surfing waves. Other excellent breaks, which offer the adventurous surfer top-class exploratory surfing without crowds, are found in the towns of Cantilan, Tandag and Lanuza.

Island-hopping
H
op from island to island while you discover the picturesque landscapes and feast on the rich marine delights like the fresh blue marlin, crabs, squids, seaweeds, giant clams and lobsters. Once in Caraga, you can take your pick of which to visit. The alluring islets and islands of Guyam, Daku, Naked or Pansukian, La Janosa, Pig-ot, Dinagat, Bucas Grande,Britania and the General island in Cantilan have white-sand beaches and are ringed by teeming coral reefs that are ideal for swimming and snorkelling.
The region's tropical treats include a boat ride along the naturally-carved water channels amidst the jade-colored lush of mangrove forest in Barangay Manjagao; a journey to the floating village of Barangay Dayasan, and to Buenavista Cave; and a visit to the tropical island paradise of white sand beach, deep blue crystal water in Sagisi island. The Britania in San Agustin-Surigao del Sur hosts 25 unspoiled islets and islands of sugary-white sand and clusters of limestones hills, much like the fabled hundred islands in pangasinan. After having enough sightseeing, swimming and snorkeling, you can spread your picnic blankets in the sand and eat with gusto amidst the serenade of slashing waves and the whispering winds. But you have to bring your food and drinks since there are no restaurants yet in the islands.

Mountain-biking
G
reat trails run all around the Cities of Butuan and Surigao, Surigao del sur, Agusan del Norte and Siargao. There are regular cross-country and downhill competitions done in these areas which are participated by local and international bikers. Caraga has an active and hospitable biking scene. Butuan or Surigao-based bikers regularly tour the rugged terrain of the region and are eager to show their routes to newcomers.

Trekking
M

t. Mas-ai and Mt. Hilong-Hilong are the best sites for trekking or mountain climbing. The views from the mountains are superb, taking in the full scope of the vast lower Agusan Valley. Close to Mt. Mas-ai lies the picturesque Lake Mainit, which is considered the fourth-largest lake in the country, with a total land area of 147 km². Through the years, the lake has been a known lair for pidjanga, tilapia, kasili, banak, haw-an, gingaw, saguyon and igi. Migratory birds, pagosi and tabokali flowers are its intermittent added attractions. From the coastal areas of Lake Mainit to the hills of Jabonga, Tubay, and Santiago, hikers are offered the opportunity to explore the quiet and interesting life of these places. There are a few established treks in the region, but everywhere else you will be hiking in areas virtually untouched by tourism.
Surigao first became famous for its surf, so kayakers who like big waves enjoy it very much. There are also mangrove swamps in the island where you can paddle both in the main channel and through narrow passages in the mangroves while seeing some wildlife and enjoying the serenity of the place. The first is just behind the Pansukian Tropical Resort while the other one is in del Carmen, where the largest contiguous mangrove forest in the Philippines is located. The "must see" place in Caraga where you can paddle around spectacular limestone formations to a point where you can enter a narrow channel which soon becomes a cave is in Sohoton Cave and Lagoon in Bucas Grande Island, which is more than an hour boat ride from Siargao. Since the sport is new here, only Pansukian Tropical Resort offers kayak tours in several locations around Siargao. Aside from sea kayaking, Masao & Agusan Rivers, Lake Mainit and the Agusan Marshland have tremendous potential for paddling using wooden canoes.
This is the Tinuy-an waterfall located in Bislig, Surigao del Sur and is the 10th tallest waterfall in the country with its 180-ft height and also considered as the widest with its 95-m width. It is touted as the Niagara Falls in the Philippines.

Scuba diving
S

cuba diving is a new sport in the region, so there are no dive resorts available in the area but the Butuan Divers Club offers dive safari at Bito Wall in Bolobolo-Jabonga, Lipatan Shoal in Karihatag-Malimono, Punta Diwata Reefs and Balete Wall in Vinapor-Carmen, and artificial reefs in Calibunan-Cabadbaran. For adventurous divers, the coasts of Surigao offer interesting dive site while the islands of Sagisi and Corregidor are excellent for snorkelling activities.
Spelunking
T

he limestone karst bedrock of some areas in Surigao and Agusan provinces (particularly in the towns of San Agustin, Tagbina, Lianga, Rosario, and Bislig) features dozens of caves, but none of these are regular destinations for recreational cavers. Located within the towns of Tagbina and Bislig, Banbow and Tatol caves (which are ranked the 6th and 9th longest caves in the Philippines) have recently been declared by the Japanese cave explorers as the third longest cave in the country. Some of the most frequently visited and accessible caves in the region are Buenavista and Silop Caves in Surigao City and Libas Cave in Jabonga-Agusan del Norte. These caves have impressive limestone formations and naturally carved stalagmites, stalactites and columns.
Buenavista Cave, Hikdop Island Surigao City
Silop Cave
Bird-watching
T
he Agusan Marsh in Agusan del Sur is the biggest marsh in the country and is host to diverse species of birds.
Ports and airports
A
s the overland gateway to Visayas and Luzon, the region is accessible by sea through the baseport of Nasipit in Agusan del Norte and Surigao City, Lipata Ferry Terminal in Surigao city that connects the neighboring province of southern Leyte. Other terminal ports are in Dapa in Siargao, San Jose in Dinagat Islands, Tandag City and Bislig City. Fast craft ferry services ply Surigao-Cebu everyday. Private ports can also be found in the different municipalities of the region, however, only three of these 42 ports are operational.
The region is serviced by commercial flights to and from Manila and Cebu through the airports of Butuan, Surigao and Siargao both in Surigao del Norte. The Bislig airport used to serviced commercial flights before its operation were suspended. There are six other private owned airports in the region. The ports and airports are supported by the road natworks that connect the provinces within and outside the region.
The Agusan Marsh in Agusan del Sur is the biggest marsh in the country and is host to diverse species of birds.
Autonomous Region for Muslim Mindanao (ARMM Region)
WARNING: A heavy conflict is going on in the Autonomous Region in Muslim Mindanao (Basilan, Lanao Del Sur, Maguindanao, Sulu and Tawi-Tawi) between Muslim militias and the Philippine government. In 2009 this region was declared the world's most hazardous area for journalists by the Committee to Protect Journalists, with 18 reporters dead in a massacre that claimed the lives of almost 60 people. Travelling to this region is dangerous and strongly discouraged. If it is necessary to visit, inform your embassy, remain cautious at all times and avoid public gatherings.
Autonomous Region in Muslim Mindanao (abbreviated ARMM) is the region, located in the Mindanao island group of the Philippines, that is composed of predominantly Muslim provinces. The regional center is . It's provinces are:

Basilan except the City of Isabela
Lanao del Sur
Maguindanao except the City of Cotabato
Sulu
Tawi-Tawi